Product Filter
Category
Sets

(1159)

LEGO Parts

(1872)

LEGO Clothing

(1463)

LEGO Books

(249)

LEGO Bags

(90)

Extras

(609)
LEGO Theme
ART

(11)

Architecture

(14)

Avatar

(1)

Boost

(1)

BricQ

(3)

Brick Sketches

(2)

Brickheadz

(16)

City

(318)

Classic

(269)

Creator

(53)

DC Batman

(262)

DC Super Heroes

(16)

DOTS

(56)

DUPLO

(119)

Dimensions

(2)

Disney

(55)

Elves

(1)

Fantastic Beasts

(1)

Friends

(138)

Ghostbusters

(1)

Harry Potter

(66)

Hidden Side

(1)

House

(4)

Icons

(48)

Ideas

(23)

Jurassic World

(112)

LEGOLAND

(7)

Lord of the Rings

(1)

MARVEL

(62)

Mindstorms

(14)

Minecraft

(36)

Minifigures

(39)

Minions

(6)

Monkey Kid

(12)

Nexo Knights

(2)

Ninjago

(473)

Overwatch

(1)

Power Functions

(8)

Powered UP

(19)

SPIKE™ Prime

(8)

Serious Play

(5)

Simpsons

(1)

Speed Champions

(39)

Star Wars

(134)

Stranger Things

(1)

Super Mario

(48)

Technic

(60)

The Batman Movie

(4)

The LEGO Movie 2

(9)

Toy Story 4

(1)

UniKitty

(2)

Vidiyo

(14)

WeDo

(5)

xtra

(7)

More
Less
Price
Under €5

(825)

Under €10

(1869)

Under €20

(3870)

Under €30

(4607)

Under €40

(4811)

Under €50

(4940)

Under €100

(5232)

Under €200

(5373)

Under €1000

(5440)

More
Less
Brand
LEGO

(3823)

LEGO Education

(42)

LEGOwear

(1463)

BRICKshop

(12)

Duracell

(3)

Hubelino

(12)

SBRICK

(1)

Varta

(11)

LEGO IKEA

(4)

Other manufacturers

(62)

More
Less
Age
from 1 years

(4)

from 1½ years

(51)

from 2 years

(107)

from 3 years

(260)

from 4 years

(2317)

from 5 years

(448)

from 6 years

(853)

from 7 years

(364)

from 8 years

(355)

from 9 years

(224)

from 10 years

(213)

from 11 years

(13)

from 12 years

(29)

from 13 years

(4)

from 14 years

(9)

from 15 years

(5)

from 16 years

(38)

from 18 years

(99)

More
Less
Gender
Boy

(1939)

Girl

(429)

Boy/Girl

(1168)
Special
Special day
Black Friday

(1)

Brith Day

(20)

Christmas

(43)

Easter

(6)

Fathers Day

(4)

Halloween

(20)

Marriage

(2)

New Year

(7)

Valentine

(4)

All Options
Hide Options
Discount
Discount: 90%

(2)

Discount: 80%

(7)

Discount: 75%

(1)

Discount: 70%

(3)

Discount: 60%

(2)

Discount: 51%

(14)

Discount: 50%

(146)

Discount: 49%

(6)

Discount: 40%

(3)

Discount: 30%

(64)

Discount: 25%

(103)

Discount: 24%

(1)

Discount: 20%

(353)

Discount: 15%

(264)

Discount: 10%

(39)

All Options
Hide Options
Reviews
5 stars

(2600)

4 stars

(112)

3 stars

(9)

2 stars

(2)

1 stars

(3)

All Options
Hide Options
Stock
Not available

(890)

In Stock

(4545)

Coming soon

(9)

All Options
Hide Options
Year
2022

(672)

2021

(1397)

2020

(700)

2019

(357)

2018

(191)

2017

(135)

2016

(107)

2015

(95)

2014

(48)

2013

(58)

2012

(67)

2011

(54)

2010

(148)

2009

(93)

2008

(83)

2007

(26)

2006

(49)

2005

(26)

2004

(64)

2003

(22)

2002

(35)

2001

(21)

2000

(33)

1999

(42)

1998

(19)

1997

(28)

1996

(29)

1995

(21)

1994

(8)

1993

(20)

1992

(16)

1991

(17)

1990

(26)

1989

(5)

1988

(17)

1987

(28)

1986

(8)

1985

(31)

1984

(36)

1983

(10)

1982

(7)

1981

(3)

1980

(67)

1979

(24)

1978

(66)

1977

(71)

1976

(39)

1973

(22)

1972

(38)

1971

(5)

1970

(20)

1969

(1)

1967

(5)

1966

(4)

1964

(14)

1963

(22)

1962

(72)

1961

(36)

1959

(32)

1958

(9)

1957

(3)

1956

(5)

1954

(31)

All Options
Hide Options
LEGO The Movie

Whether you are a new or experienced builder, girl or boy, prepare yourself for the adventure to build with The LEGO Movie 2 sets! Play out awesome scenes from the movie or create new stories with sets from all corners of the galaxy.
#1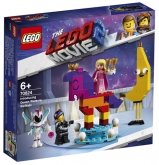 #2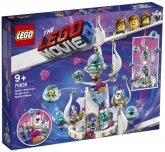 9 +
GRATIS VERZENDING
HARD TO FIND
#3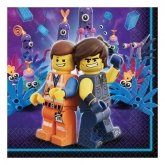 6 +
HARD TO FIND
AANBIEDING
€ 1,99
Adviesprijs: € 3,99
Results 1 - 3 of 3

Mega assortment


Wrapped with care


Quick shipment


Free products


Super Deals


Safe & Reliable


Click & Collect
Great service, very responsive and quick. Recived item in less then 24 h and that during christmas and covid ristrictions so truely grrate!
Seltene Sets vorrätig, einfache Bestellung, schneller Versand und sichere Verpackung! Was will man mehr?
Really good customer service, very quick leveration even though i live in sweden, and professional packaging!
Excellent communication throughout the whole order and delivery process. I ordered the Duplo Big Fair on the Friday afternoon and it arrived in the UK at my home on Monday morning by standard delivery.
Excellent shopping experience: broad choice, best prices and very fast delivery! Recommended