Product Filter
Category
Sets

(1116)

LEGO Parts

(1617)

LEGO Clothing

(1364)

LEGO Books

(205)

LEGO Bags

(81)

Extras

(616)
LEGO Theme
ART

(10)

Architecture

(13)

Avatar

(3)

BricQ

(4)

Brick Sketches

(4)

Brickheadz

(12)

City

(300)

Classic

(259)

Creator

(46)

DC Batman

(250)

DC Super Heroes

(15)

DOTS

(55)

DUPLO

(89)

Dimensions

(2)

Disney

(52)

Elves

(1)

Fantastic Beasts

(1)

Friends

(135)

Ghostbusters

(1)

Harry Potter

(58)

Hidden Side

(1)

House

(3)

Icons

(48)

Ideas

(27)

Jurassic World

(101)

LEGOLAND

(5)

Lord of the Rings

(1)

MARVEL

(58)

Mindstorms

(9)

Minecraft

(29)

Minifigures

(43)

Minions

(5)

Monkey Kid

(13)

Nexo Knights

(2)

Ninjago

(421)

Power Functions

(10)

Powered UP

(13)

SPIKE™ Prime

(8)

Serious Play

(4)

Simpsons

(1)

Speed Champions

(35)

Star Wars

(98)

Stranger Things

(1)

Super Mario

(46)

Technic

(58)

The Batman Movie

(1)

The LEGO Movie 2

(8)

UniKitty

(1)

Vidiyo

(13)

WeDo

(3)

xtra

(3)

More
Less
Price
Under €5

(764)

Under €10

(1862)

Under €20

(3609)

Under €30

(4229)

Under €40

(4434)

Under €50

(4532)

Under €100

(4778)

Under €200

(4921)

Under €1000

(4998)

More
Less
Brand
LEGO

(3502)

LEGO Education

(27)

LEGOwear

(1364)

BRICKshop

(12)

Duracell

(4)

Hubelino

(11)

Librero

(2)

SBRICK

(1)

Varta

(11)

LEGO IKEA

(4)

Other manufacturers

(53)

More
Less
Age
from 1 years

(4)

from 1½ years

(48)

from 2 years

(94)

from 3 years

(266)

from 4 years

(2054)

from 5 years

(423)

from 6 years

(803)

from 7 years

(336)

from 8 years

(329)

from 9 years

(210)

from 10 years

(189)

from 11 years

(14)

from 12 years

(27)

from 13 years

(4)

from 14 years

(8)

from 15 years

(3)

from 16 years

(37)

from 18 years

(106)

More
Less
Gender
Boy

(1784)

Girl

(413)

Boy/Girl

(1132)
Special
Special day
Brith Day

(19)

Christmas

(47)

Easter

(6)

Fathers Day

(4)

Halloween

(22)

Marriage

(2)

New Year

(10)

Valentine

(5)

All Options
Hide Options
Discount
Discount: 90%

(1)

Discount: 80%

(8)

Discount: 75%

(3)

Discount: 70%

(4)

Discount: 60%

(2)

Discount: 51%

(15)

Discount: 50%

(472)

Discount: 49%

(6)

Discount: 40%

(204)

Discount: 30%

(77)

Discount: 25%

(202)

Discount: 20%

(206)

Discount: 15%

(137)

Discount: 10%

(18)

All Options
Hide Options
Reviews
5 stars

(2517)

4 stars

(85)

3 stars

(8)

2 stars

(1)

1 stars

(1)

All Options
Hide Options
Stock
Not available

(544)

In Stock

(4449)

Coming soon

(7)

All Options
Hide Options
Year
2023

(4)

2022

(734)

2021

(1253)

2020

(630)

2019

(343)

2018

(197)

2017

(134)

2016

(101)

2015

(85)

2014

(41)

2013

(58)

2012

(57)

2011

(44)

2010

(137)

2009

(87)

2008

(63)

2007

(23)

2006

(38)

2005

(18)

2004

(56)

2003

(18)

2002

(25)

2001

(15)

2000

(26)

1999

(30)

1998

(19)

1997

(18)

1996

(23)

1995

(23)

1994

(9)

1993

(19)

1992

(14)

1991

(12)

1990

(20)

1989

(5)

1988

(8)

1987

(33)

1986

(5)

1985

(26)

1984

(32)

1983

(10)

1982

(5)

1981

(3)

1980

(55)

1979

(21)

1978

(55)

1977

(63)

1976

(31)

1973

(17)

1972

(40)

1971

(4)

1970

(13)

1967

(2)

1966

(4)

1964

(11)

1963

(22)

1962

(62)

1961

(40)

1959

(19)

1958

(5)

1957

(3)

1956

(2)

1954

(24)

All Options
Hide Options

Other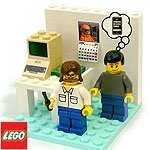 In deze rubriek weblinks zijn links naar andere interesante websites opgenomen. Deze hoeven niet specifiek over LEGO te gaan. Dit zijn bijvoorbeeld andere webwinkels, sites van instellingen of organisaties welke wij sponsoren.

Mega assortment


Wrapped with care


Quick shipment


Free products


Super Deals


Safe & Reliable


Click & Collect
Received quickly and well packed. Receiving in Switzerland incurs import tax, which was not informed to us. I highly recommend your company to others intending to buy Lego products.
Delivery time was quick and as advised at the time of purchase. Regular updates from despatch to delivery. Package well packed.
From:
Michael Perreur-Lloyd
excellent service, fast turnaround times, well-finished packaging, fast delivery times.
Excellent service and follow up. Only took 1 week from ordering to delivery even in these busy times.
This shop is reliable and they send to Germany free-of-charge. The parcel arrived within three days. Perfect!