Product Filter
Category
Sets

(1111)

LEGO Parts

(1291)

LEGO Clothing

(1311)

LEGO Books

(266)

LEGO Bags

(82)

Extras

(631)
LEGO Theme
ART

(8)

Adidas

(1)

Architecture

(16)

Boost

(3)

Brick Sketches

(4)

Brickheadz

(31)

City

(284)

Classic

(248)

Creator

(92)

DC Batman

(238)

DC Super Heroes

(19)

DOTS

(44)

DUPLO

(83)

Dimensions

(3)

Disney

(49)

Fantastic Beasts

(2)

Friends

(136)

Harry Potter

(68)

Hidden Side

(8)

Ideas

(22)

Jurassic World

(94)

LEGOLAND

(8)

Lord of the Rings

(1)

MARVEL

(54)

Mindstorms

(18)

Minecraft

(26)

Minifigures

(45)

Minions

(6)

Monkey Kid

(20)

Nexo Knights

(2)

Ninjago

(411)

Overwatch

(2)

Power Functions

(15)

Powered UP

(15)

SPIKE™ Prime

(8)

Serious Play

(6)

Simpsons

(2)

Speed Champions

(37)

Star Wars

(133)

Stranger Things

(1)

Super Mario

(41)

Technic

(59)

The Batman Movie

(8)

The LEGO Movie 2

(16)

Toy Story 4

(1)

UniKitty

(3)

Vidiyo

(4)

WeDo

(4)

xtra

(9)

Meer
Minder
Price
Under €5

(655)

Under €10

(1487)

Under €20

(3244)

Under €30

(3940)

Under €40

(4143)

Under €50

(4254)

Under €100

(4507)

Under €200

(4622)

Under €1000

(4688)

Meer
Minder
Brand
LEGO

(3202)

LEGO Education

(45)

LEGOwear

(1304)

BRICKshop

(12)

Duracell

(3)

FaBiox

(1)

GalaxyArms

(1)

Hubelino

(12)

SBRICK

(1)

Varta

(11)

LEGO IKEA

(4)

Other manufacturers

(85)

Meer
Minder
Age
from 1 years

(4)

from 1½ years

(32)

from 2 years

(91)

from 3 years

(254)

from 4 years

(1722)

from 5 years

(452)

from 6 years

(825)

from 7 years

(362)

from 8 years

(336)

from 9 years

(195)

from 10 years

(214)

from 11 years

(12)

from 12 years

(31)

from 13 years

(5)

from 14 years

(9)

from 15 years

(5)

from 16 years

(42)

from 18 years

(70)

Meer
Minder
Gender
Boy

(1870)

Girl

(421)

Boy/Girl

(1162)
Speciaal
Special day
Black Friday

(7)

Brith Day

(21)

Christmas

(46)

Easter

(7)

Fathers Day

(5)

Halloween

(26)

Marriage

(2)

Mothers Day

(8)

New Year

(6)

Sinterklaas

(3)

Thanksgiving

(1)

Valentine

(4)

Alle opties
Verberg opties
Discount
Discount: 100%

(1)

Discount: 90%

(1)

Discount: 80%

(9)

Discount: 60%

(1)

Discount: 50%

(71)

Discount: 40%

(2)

Discount: 30%

(62)

Discount: 25%

(81)

Discount: 20%

(280)

Discount: 15%

(195)

Discount: 10%

(31)

Alle opties
Verberg opties
Reviews
5 stars

(2401)

4 stars

(110)

3 stars

(9)

2 stars

(2)

1 stars

(3)

Alle opties
Verberg opties
Stock
Not available

(888)

In Stock

(3795)

Coming soon

(11)

Alle opties
Verberg opties
Year
2022

(209)

2021

(1408)

2020

(807)

2019

(390)

2018

(213)

2017

(154)

2016

(102)

2015

(97)

2014

(35)

2013

(47)

2012

(58)

2011

(50)

2010

(134)

2009

(72)

2008

(55)

2007

(16)

2006

(29)

2005

(13)

2004

(44)

2003

(13)

2002

(17)

2001

(10)

2000

(24)

1999

(31)

1998

(15)

1997

(17)

1996

(21)

1995

(13)

1994

(4)

1993

(11)

1992

(10)

1991

(13)

1990

(21)

1989

(3)

1988

(10)

1987

(23)

1986

(2)

1985

(29)

1984

(8)

1983

(9)

1982

(7)

1981

(2)

1980

(51)

1979

(23)

1978

(34)

1977

(44)

1976

(22)

1973

(15)

1972

(29)

1971

(5)

1970

(13)

1969

(44)

1967

(3)

1966

(1)

1964

(9)

1963

(3)

1962

(72)

1961

(9)

1959

(38)

1958

(4)

1957

(3)

1956

(2)

1954

(20)

Alle opties
Verberg opties

Other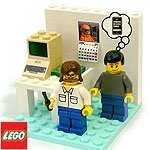 In deze rubriek weblinks zijn links naar andere interesante websites opgenomen. Deze hoeven niet specifiek over LEGO te gaan. Dit zijn bijvoorbeeld andere webwinkels, sites van instellingen of organisaties welke wij sponsoren.

Mega assortment


Wrapped with care


Quick shipment


Free products


Super Deals


Safe & Reliable


Click & Collect
Took a long time to arrive due to the quarantine. The communication between me and the company was easy and helpful.
Couldn't get any better. Standard delivery and took only 2 days to get to my house from NL. Very trustworthy and efficient company
Quick delivery, good price as usual. Am very happy, therefore I keep coming back for more.
Totally awesome in every way! Still amazed at the next day delivery and every part of my order was exactly correct. My daughter loved the free book and has been translating it into English. Will be back!
Super Fast, excellent packing, items arrived in perfect condition. I like you very much guys! A++++++