Product Filter
Category
Sets

(1116)

LEGO Parts

(1617)

LEGO Clothing

(1364)

LEGO Books

(205)

LEGO Bags

(81)

Extras

(616)
LEGO Theme
ART

(10)

Architecture

(13)

Avatar

(3)

BricQ

(4)

Brick Sketches

(4)

Brickheadz

(12)

City

(300)

Classic

(259)

Creator

(46)

DC Batman

(250)

DC Super Heroes

(15)

DOTS

(55)

DUPLO

(89)

Dimensions

(2)

Disney

(52)

Elves

(1)

Fantastic Beasts

(1)

Friends

(135)

Ghostbusters

(1)

Harry Potter

(58)

Hidden Side

(1)

House

(3)

Icons

(48)

Ideas

(27)

Jurassic World

(101)

LEGOLAND

(5)

Lord of the Rings

(1)

MARVEL

(58)

Mindstorms

(9)

Minecraft

(29)

Minifigures

(43)

Minions

(5)

Monkey Kid

(13)

Nexo Knights

(2)

Ninjago

(421)

Power Functions

(10)

Powered UP

(13)

SPIKE™ Prime

(8)

Serious Play

(4)

Simpsons

(1)

Speed Champions

(35)

Star Wars

(98)

Stranger Things

(1)

Super Mario

(46)

Technic

(58)

The Batman Movie

(1)

The LEGO Movie 2

(8)

UniKitty

(1)

Vidiyo

(13)

WeDo

(3)

xtra

(3)

More
Less
Price
Under €5

(764)

Under €10

(1862)

Under €20

(3609)

Under €30

(4229)

Under €40

(4434)

Under €50

(4532)

Under €100

(4778)

Under €200

(4921)

Under €1000

(4998)

More
Less
Brand
LEGO

(3502)

LEGO Education

(27)

LEGOwear

(1364)

BRICKshop

(12)

Duracell

(4)

Hubelino

(11)

Librero

(2)

SBRICK

(1)

Varta

(11)

LEGO IKEA

(4)

Other manufacturers

(53)

More
Less
Age
from 1 years

(4)

from 1½ years

(48)

from 2 years

(94)

from 3 years

(266)

from 4 years

(2054)

from 5 years

(423)

from 6 years

(803)

from 7 years

(336)

from 8 years

(329)

from 9 years

(210)

from 10 years

(189)

from 11 years

(14)

from 12 years

(27)

from 13 years

(4)

from 14 years

(8)

from 15 years

(3)

from 16 years

(37)

from 18 years

(106)

More
Less
Gender
Boy

(1784)

Girl

(413)

Boy/Girl

(1132)
Special
Special day
Brith Day

(19)

Christmas

(47)

Easter

(6)

Fathers Day

(4)

Halloween

(22)

Marriage

(2)

New Year

(10)

Valentine

(5)

All Options
Hide Options
Discount
Discount: 90%

(1)

Discount: 80%

(8)

Discount: 75%

(3)

Discount: 70%

(4)

Discount: 60%

(2)

Discount: 51%

(15)

Discount: 50%

(472)

Discount: 49%

(6)

Discount: 40%

(204)

Discount: 30%

(77)

Discount: 25%

(202)

Discount: 20%

(206)

Discount: 15%

(137)

Discount: 10%

(18)

All Options
Hide Options
Reviews
5 stars

(2517)

4 stars

(85)

3 stars

(8)

2 stars

(1)

1 stars

(1)

All Options
Hide Options
Stock
Not available

(544)

In Stock

(4449)

Coming soon

(7)

All Options
Hide Options
Year
2023

(4)

2022

(734)

2021

(1253)

2020

(630)

2019

(343)

2018

(197)

2017

(134)

2016

(101)

2015

(85)

2014

(41)

2013

(58)

2012

(57)

2011

(44)

2010

(137)

2009

(87)

2008

(63)

2007

(23)

2006

(38)

2005

(18)

2004

(56)

2003

(18)

2002

(25)

2001

(15)

2000

(26)

1999

(30)

1998

(19)

1997

(18)

1996

(23)

1995

(23)

1994

(9)

1993

(19)

1992

(14)

1991

(12)

1990

(20)

1989

(5)

1988

(8)

1987

(33)

1986

(5)

1985

(26)

1984

(32)

1983

(10)

1982

(5)

1981

(3)

1980

(55)

1979

(21)

1978

(55)

1977

(63)

1976

(31)

1973

(17)

1972

(40)

1971

(4)

1970

(13)

1967

(2)

1966

(4)

1964

(11)

1963

(22)

1962

(62)

1961

(40)

1959

(19)

1958

(5)

1957

(3)

1956

(2)

1954

(24)

All Options
Hide Options
LEGO Wall Stickers

Muur en/of raamstickers (interieurstickers) versieren iedere kinderkamer tot een echte LEGO kamer! Deze stickers kunnen niet alleen op de muur maar op elke vlakke en gladde ondergrond geplakt worden. Zo kunt u met een kleine handeling uw woning maar ook uw bedrijf of schoolgebouw in een handomdraai een verrassend ander uiterlijk geven! Kortom een kleine verandering een groot resultaat!
#1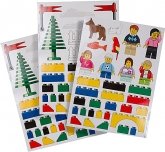 #2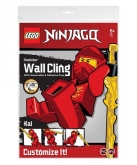 #3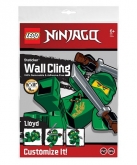 Results 1 - 3 of 3

Mega assortment


Wrapped with care


Quick shipment


Free products


Super Deals


Safe & Reliable


Click & Collect
Dit was mijn eerste kennismaking met Brickshop. Resultaat : uitstekend over de hele lijn. Keuze, betaling, afhandeling, verzending, gewoon alles perfect en zeer snel in orde. Donderdag 30 april online besteld, 1 mei is feestdag in België, zaterdag 2 mei stond de koerier thuis aan de deur. Vijf sterren meer dan verdiend !
Helemaal niets op aan te merken. Je wordt van alle stappen op de hoogte gehouden en je weet perfect hoe het staat met je bestelling. Zeer tevreden!
Je wordt via de mail goed op de hoogte gehouden. Bij iedere wijziging wordt je op de hoogte gebracht. Soms is dat wat veel. Ik hoef niet perse te weten dat mijn order gepikt wordt. Wanneer je denkt hem te verzenden vind ik echter wel fijn om te weten.
Top, mooi op tijd, voor de jarige job. Hij kan lekker genieten van zijn nieuwe lego.
De eerste keer een bestelling geplaatst bij jullie en zeker niet de laatste keer!. Er volgde een snelle behandeling van mijn bestelling en een snelle en correcte levering. De gratis spulletjes waren ook wel leuk en er was een goede prijs en kwaliteitsverhouding. Ik kom zeker nog bij jullie terecht voor bestellingen