Product Filter
Category
Sets

(1116)

LEGO Parts

(1617)

LEGO Clothing

(1364)

LEGO Books

(205)

LEGO Bags

(81)

Extras

(616)
LEGO Theme
ART

(10)

Architecture

(13)

Avatar

(3)

BricQ

(4)

Brick Sketches

(4)

Brickheadz

(12)

City

(300)

Classic

(259)

Creator

(46)

DC Batman

(250)

DC Super Heroes

(15)

DOTS

(55)

DUPLO

(89)

Dimensions

(2)

Disney

(52)

Elves

(1)

Fantastic Beasts

(1)

Friends

(135)

Ghostbusters

(1)

Harry Potter

(58)

Hidden Side

(1)

House

(3)

Icons

(48)

Ideas

(27)

Jurassic World

(101)

LEGOLAND

(5)

Lord of the Rings

(1)

MARVEL

(58)

Mindstorms

(9)

Minecraft

(29)

Minifigures

(43)

Minions

(5)

Monkey Kid

(13)

Nexo Knights

(2)

Ninjago

(421)

Power Functions

(10)

Powered UP

(13)

SPIKE™ Prime

(8)

Serious Play

(4)

Simpsons

(1)

Speed Champions

(35)

Star Wars

(98)

Stranger Things

(1)

Super Mario

(46)

Technic

(58)

The Batman Movie

(1)

The LEGO Movie 2

(8)

UniKitty

(1)

Vidiyo

(13)

WeDo

(3)

xtra

(3)

More
Less
Price
Under €5

(764)

Under €10

(1862)

Under €20

(3609)

Under €30

(4229)

Under €40

(4434)

Under €50

(4532)

Under €100

(4778)

Under €200

(4921)

Under €1000

(4998)

More
Less
Brand
LEGO

(3502)

LEGO Education

(27)

LEGOwear

(1364)

BRICKshop

(12)

Duracell

(4)

Hubelino

(11)

Librero

(2)

SBRICK

(1)

Varta

(11)

LEGO IKEA

(4)

Other manufacturers

(53)

More
Less
Age
from 1 years

(4)

from 1½ years

(48)

from 2 years

(94)

from 3 years

(266)

from 4 years

(2054)

from 5 years

(423)

from 6 years

(803)

from 7 years

(336)

from 8 years

(329)

from 9 years

(210)

from 10 years

(189)

from 11 years

(14)

from 12 years

(27)

from 13 years

(4)

from 14 years

(8)

from 15 years

(3)

from 16 years

(37)

from 18 years

(106)

More
Less
Gender
Boy

(1784)

Girl

(413)

Boy/Girl

(1132)
Special
Special day
Brith Day

(19)

Christmas

(47)

Easter

(6)

Fathers Day

(4)

Halloween

(22)

Marriage

(2)

New Year

(10)

Valentine

(5)

All Options
Hide Options
Discount
Discount: 90%

(1)

Discount: 80%

(8)

Discount: 75%

(3)

Discount: 70%

(4)

Discount: 60%

(2)

Discount: 51%

(15)

Discount: 50%

(472)

Discount: 49%

(6)

Discount: 40%

(204)

Discount: 30%

(77)

Discount: 25%

(202)

Discount: 20%

(206)

Discount: 15%

(137)

Discount: 10%

(18)

All Options
Hide Options
Reviews
5 stars

(2517)

4 stars

(85)

3 stars

(8)

2 stars

(1)

1 stars

(1)

All Options
Hide Options
Stock
Not available

(544)

In Stock

(4449)

Coming soon

(7)

All Options
Hide Options
Year
2023

(4)

2022

(734)

2021

(1253)

2020

(630)

2019

(343)

2018

(197)

2017

(134)

2016

(101)

2015

(85)

2014

(41)

2013

(58)

2012

(57)

2011

(44)

2010

(137)

2009

(87)

2008

(63)

2007

(23)

2006

(38)

2005

(18)

2004

(56)

2003

(18)

2002

(25)

2001

(15)

2000

(26)

1999

(30)

1998

(19)

1997

(18)

1996

(23)

1995

(23)

1994

(9)

1993

(19)

1992

(14)

1991

(12)

1990

(20)

1989

(5)

1988

(8)

1987

(33)

1986

(5)

1985

(26)

1984

(32)

1983

(10)

1982

(5)

1981

(3)

1980

(55)

1979

(21)

1978

(55)

1977

(63)

1976

(31)

1973

(17)

1972

(40)

1971

(4)

1970

(13)

1967

(2)

1966

(4)

1964

(11)

1963

(22)

1962

(62)

1961

(40)

1959

(19)

1958

(5)

1957

(3)

1956

(2)

1954

(24)

All Options
Hide Options
Base Plates

Indispensible for your construction work: base plates. LEGO base plates are available in many sizes and colours. Some feature roads, paths or prints of water. Others have an elevated part. Mind that sizes of LEGO plates are measured in studs. 
#1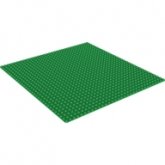 Mega assortment


Wrapped with care


Quick shipment


Free products


Super Deals


Safe & Reliable


Click & Collect
Prima service, een van de producten was niet op voorraad maar dat werd keurig opgelost.
Top service. Snelle levering en super leuk dat er een kleinigheidje bij zat. Daar was mijn zoon erg blij mee.
Snelle service en orderafhandeling, vrijdag besteld, zaterdag al in huis. Keurig verzorgd via PostNL
Goed verpakt, snel verstuurd. Goed op de hoogte gehouden van de actuele status van mijn order.
Snelle levering, ondanks de Lego Crazy Days. Er werd gemeld dat ie donderdag zou binnenkomen, was er dinsdag al!
From:
Gerbert van den Dikkenberg