Product Filter
Category
Sets

(1116)

LEGO Parts

(1617)

LEGO Clothing

(1364)

LEGO Books

(205)

LEGO Bags

(81)

Extras

(616)
LEGO Theme
ART

(10)

Architecture

(13)

Avatar

(3)

BricQ

(4)

Brick Sketches

(4)

Brickheadz

(12)

City

(300)

Classic

(259)

Creator

(46)

DC Batman

(250)

DC Super Heroes

(15)

DOTS

(55)

DUPLO

(89)

Dimensions

(2)

Disney

(52)

Elves

(1)

Fantastic Beasts

(1)

Friends

(135)

Ghostbusters

(1)

Harry Potter

(58)

Hidden Side

(1)

House

(3)

Icons

(48)

Ideas

(27)

Jurassic World

(101)

LEGOLAND

(5)

Lord of the Rings

(1)

MARVEL

(58)

Mindstorms

(9)

Minecraft

(29)

Minifigures

(43)

Minions

(5)

Monkey Kid

(13)

Nexo Knights

(2)

Ninjago

(421)

Power Functions

(10)

Powered UP

(13)

SPIKE™ Prime

(8)

Serious Play

(4)

Simpsons

(1)

Speed Champions

(35)

Star Wars

(98)

Stranger Things

(1)

Super Mario

(46)

Technic

(58)

The Batman Movie

(1)

The LEGO Movie 2

(8)

UniKitty

(1)

Vidiyo

(13)

WeDo

(3)

xtra

(3)

More
Less
Price
Under €5

(764)

Under €10

(1862)

Under €20

(3609)

Under €30

(4229)

Under €40

(4434)

Under €50

(4532)

Under €100

(4778)

Under €200

(4921)

Under €1000

(4998)

More
Less
Brand
LEGO

(3502)

LEGO Education

(27)

LEGOwear

(1364)

BRICKshop

(12)

Duracell

(4)

Hubelino

(11)

Librero

(2)

SBRICK

(1)

Varta

(11)

LEGO IKEA

(4)

Other manufacturers

(53)

More
Less
Age
from 1 years

(4)

from 1½ years

(48)

from 2 years

(94)

from 3 years

(266)

from 4 years

(2054)

from 5 years

(423)

from 6 years

(803)

from 7 years

(336)

from 8 years

(329)

from 9 years

(210)

from 10 years

(189)

from 11 years

(14)

from 12 years

(27)

from 13 years

(4)

from 14 years

(8)

from 15 years

(3)

from 16 years

(37)

from 18 years

(106)

More
Less
Gender
Boy

(1784)

Girl

(413)

Boy/Girl

(1132)
Special
Special day
Brith Day

(19)

Christmas

(47)

Easter

(6)

Fathers Day

(4)

Halloween

(22)

Marriage

(2)

New Year

(10)

Valentine

(5)

All Options
Hide Options
Discount
Discount: 90%

(1)

Discount: 80%

(8)

Discount: 75%

(3)

Discount: 70%

(4)

Discount: 60%

(2)

Discount: 51%

(15)

Discount: 50%

(472)

Discount: 49%

(6)

Discount: 40%

(204)

Discount: 30%

(77)

Discount: 25%

(202)

Discount: 20%

(206)

Discount: 15%

(137)

Discount: 10%

(18)

All Options
Hide Options
Reviews
5 stars

(2517)

4 stars

(85)

3 stars

(8)

2 stars

(1)

1 stars

(1)

All Options
Hide Options
Stock
Not available

(544)

In Stock

(4449)

Coming soon

(7)

All Options
Hide Options
Year
2023

(4)

2022

(734)

2021

(1253)

2020

(630)

2019

(343)

2018

(197)

2017

(134)

2016

(101)

2015

(85)

2014

(41)

2013

(58)

2012

(57)

2011

(44)

2010

(137)

2009

(87)

2008

(63)

2007

(23)

2006

(38)

2005

(18)

2004

(56)

2003

(18)

2002

(25)

2001

(15)

2000

(26)

1999

(30)

1998

(19)

1997

(18)

1996

(23)

1995

(23)

1994

(9)

1993

(19)

1992

(14)

1991

(12)

1990

(20)

1989

(5)

1988

(8)

1987

(33)

1986

(5)

1985

(26)

1984

(32)

1983

(10)

1982

(5)

1981

(3)

1980

(55)

1979

(21)

1978

(55)

1977

(63)

1976

(31)

1973

(17)

1972

(40)

1971

(4)

1970

(13)

1967

(2)

1966

(4)

1964

(11)

1963

(22)

1962

(62)

1961

(40)

1959

(19)

1958

(5)

1957

(3)

1956

(2)

1954

(24)

All Options
Hide Options
FREE Products

Every now and then, BRICKShop offers some FREE products to include in your order! You should place these items in your shopping bag first. These free products are only eligible if your order meets certain requirements. Often only 1 free product is available per order.  Most promotions offer a free product when you are ordering an item out of the same series. The specific requirements, however, are mentioned with the item in question. Orders that do not meet the requirements will not get a free product! Promotions last as long as indicated or as long as available. 
Please read the terms and conditions of the specific promotion!
#1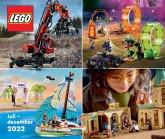 #2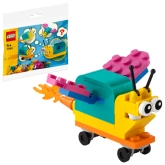 Results 1 - 2 of 2

Mega assortment


Wrapped with care


Quick shipment


Free products


Super Deals


Safe & Reliable


Click & Collect
Super fast delivery ! Super szybka wysyłka - klocki były następnego dnia.
Gut verpackt und sicher angekommen. Das war sicher nicht meine letzte Bestellung.
Everything was smooth. The product arrived on time very well packed with great offers inside. The service is perfect.
Super quick, competitive prices and well packaged. Very pleased indeed and would definitely shop here again. Lovely to get a little free gift as well.
Faster than expected delivery to the UK. Great products as described packed very well.