Product Filter
Category
Sets

(1159)

LEGO Parts

(1872)

LEGO Clothing

(1463)

LEGO Books

(249)

LEGO Bags

(90)

Extras

(609)
LEGO Theme
ART

(11)

Architecture

(14)

Avatar

(1)

Boost

(1)

BricQ

(3)

Brick Sketches

(2)

Brickheadz

(16)

City

(318)

Classic

(269)

Creator

(53)

DC Batman

(262)

DC Super Heroes

(16)

DOTS

(56)

DUPLO

(119)

Dimensions

(2)

Disney

(55)

Elves

(1)

Fantastic Beasts

(1)

Friends

(138)

Ghostbusters

(1)

Harry Potter

(66)

Hidden Side

(1)

House

(4)

Icons

(48)

Ideas

(23)

Jurassic World

(112)

LEGOLAND

(7)

Lord of the Rings

(1)

MARVEL

(62)

Mindstorms

(14)

Minecraft

(36)

Minifigures

(39)

Minions

(6)

Monkey Kid

(12)

Nexo Knights

(2)

Ninjago

(473)

Overwatch

(1)

Power Functions

(8)

Powered UP

(19)

SPIKE™ Prime

(8)

Serious Play

(5)

Simpsons

(1)

Speed Champions

(39)

Star Wars

(134)

Stranger Things

(1)

Super Mario

(48)

Technic

(60)

The Batman Movie

(4)

The LEGO Movie 2

(9)

Toy Story 4

(1)

UniKitty

(2)

Vidiyo

(14)

WeDo

(5)

xtra

(7)

More
Less
Price
Under €5

(825)

Under €10

(1869)

Under €20

(3870)

Under €30

(4607)

Under €40

(4811)

Under €50

(4940)

Under €100

(5232)

Under €200

(5373)

Under €1000

(5440)

More
Less
Brand
LEGO

(3823)

LEGO Education

(42)

LEGOwear

(1463)

BRICKshop

(12)

Duracell

(3)

Hubelino

(12)

SBRICK

(1)

Varta

(11)

LEGO IKEA

(4)

Other manufacturers

(62)

More
Less
Age
from 1 years

(4)

from 1½ years

(51)

from 2 years

(107)

from 3 years

(260)

from 4 years

(2317)

from 5 years

(448)

from 6 years

(853)

from 7 years

(364)

from 8 years

(355)

from 9 years

(224)

from 10 years

(213)

from 11 years

(13)

from 12 years

(29)

from 13 years

(4)

from 14 years

(9)

from 15 years

(5)

from 16 years

(38)

from 18 years

(99)

More
Less
Gender
Boy

(1939)

Girl

(429)

Boy/Girl

(1168)
Special
Special day
Black Friday

(1)

Brith Day

(20)

Christmas

(43)

Easter

(6)

Fathers Day

(4)

Halloween

(20)

Marriage

(2)

New Year

(7)

Valentine

(4)

All Options
Hide Options
Discount
Discount: 90%

(2)

Discount: 80%

(7)

Discount: 75%

(1)

Discount: 70%

(3)

Discount: 60%

(2)

Discount: 51%

(14)

Discount: 50%

(146)

Discount: 49%

(6)

Discount: 40%

(3)

Discount: 30%

(64)

Discount: 25%

(103)

Discount: 24%

(1)

Discount: 20%

(353)

Discount: 15%

(264)

Discount: 10%

(39)

All Options
Hide Options
Reviews
5 stars

(2600)

4 stars

(112)

3 stars

(9)

2 stars

(2)

1 stars

(3)

All Options
Hide Options
Stock
Not available

(890)

In Stock

(4545)

Coming soon

(9)

All Options
Hide Options
Year
2022

(672)

2021

(1397)

2020

(700)

2019

(357)

2018

(191)

2017

(135)

2016

(107)

2015

(95)

2014

(48)

2013

(58)

2012

(67)

2011

(54)

2010

(148)

2009

(93)

2008

(83)

2007

(26)

2006

(49)

2005

(26)

2004

(64)

2003

(22)

2002

(35)

2001

(21)

2000

(33)

1999

(42)

1998

(19)

1997

(28)

1996

(29)

1995

(21)

1994

(8)

1993

(20)

1992

(16)

1991

(17)

1990

(26)

1989

(5)

1988

(17)

1987

(28)

1986

(8)

1985

(31)

1984

(36)

1983

(10)

1982

(7)

1981

(3)

1980

(67)

1979

(24)

1978

(66)

1977

(71)

1976

(39)

1973

(22)

1972

(38)

1971

(5)

1970

(20)

1969

(1)

1967

(5)

1966

(4)

1964

(14)

1963

(22)

1962

(72)

1961

(36)

1959

(32)

1958

(9)

1957

(3)

1956

(5)

1954

(31)

All Options
Hide Options
LEGO VIDIYO

Met de LEGO VIDIYO kun je namelijk muziekvideo's in augmented reality opnemen, waar je maar wilt. Het enige dat je nodig hebt, is een LEGO VIDIYO-set, een telefoon en je eigen inspiratie. Met dank aan de beatbits kun je zelf bepalen wat er allemaal mogelijk is.
#1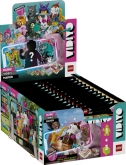 € 60,00
Adviesprijs: € 119,99
#2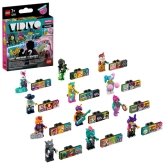 € 2,50
Adviesprijs: € 4,99
Results 1 - 2 of 2

Mega assortment


Wrapped with care


Quick shipment


Free products


Super Deals


Safe & Reliable


Click & Collect
Snelle levering en afhandeling, top ! Soms lijken het wat veel mailtjes (samen met de Post), maar liever iets teveel dan te weinig. :-)
Snelle levering. Goed verpakt. Ik zou wel gratis levering verwachten bij een bepaald aankoopbedrag.
Goed verpakt, snel en correct. Zou het alleen fijn vinden de prijs van de betaalmethode van tevoren te weten. 5 sterren nog steeds!
Service zoals voorheen, zeer goed. Fijne site om te bezoeken en iets te bestellen.
Vakkundige verpakking zeer goede communicatie en zoals altijd snel geleverd .