Product Filter
Category
Sets

(1116)

LEGO Parts

(1617)

LEGO Clothing

(1364)

LEGO Books

(205)

LEGO Bags

(81)

Extras

(616)
LEGO Theme
ART

(10)

Architecture

(13)

Avatar

(3)

BricQ

(4)

Brick Sketches

(4)

Brickheadz

(12)

City

(300)

Classic

(259)

Creator

(46)

DC Batman

(250)

DC Super Heroes

(15)

DOTS

(55)

DUPLO

(89)

Dimensions

(2)

Disney

(52)

Elves

(1)

Fantastic Beasts

(1)

Friends

(135)

Ghostbusters

(1)

Harry Potter

(58)

Hidden Side

(1)

House

(3)

Icons

(48)

Ideas

(27)

Jurassic World

(101)

LEGOLAND

(5)

Lord of the Rings

(1)

MARVEL

(58)

Mindstorms

(9)

Minecraft

(29)

Minifigures

(43)

Minions

(5)

Monkey Kid

(13)

Nexo Knights

(2)

Ninjago

(421)

Power Functions

(10)

Powered UP

(13)

SPIKE™ Prime

(8)

Serious Play

(4)

Simpsons

(1)

Speed Champions

(35)

Star Wars

(98)

Stranger Things

(1)

Super Mario

(46)

Technic

(58)

The Batman Movie

(1)

The LEGO Movie 2

(8)

UniKitty

(1)

Vidiyo

(13)

WeDo

(3)

xtra

(3)

More
Less
Price
Under €5

(764)

Under €10

(1862)

Under €20

(3609)

Under €30

(4229)

Under €40

(4434)

Under €50

(4532)

Under €100

(4778)

Under €200

(4921)

Under €1000

(4998)

More
Less
Brand
LEGO

(3502)

LEGO Education

(27)

LEGOwear

(1364)

BRICKshop

(12)

Duracell

(4)

Hubelino

(11)

Librero

(2)

SBRICK

(1)

Varta

(11)

LEGO IKEA

(4)

Other manufacturers

(53)

More
Less
Age
from 1 years

(4)

from 1½ years

(48)

from 2 years

(94)

from 3 years

(266)

from 4 years

(2054)

from 5 years

(423)

from 6 years

(803)

from 7 years

(336)

from 8 years

(329)

from 9 years

(210)

from 10 years

(189)

from 11 years

(14)

from 12 years

(27)

from 13 years

(4)

from 14 years

(8)

from 15 years

(3)

from 16 years

(37)

from 18 years

(106)

More
Less
Gender
Boy

(1784)

Girl

(413)

Boy/Girl

(1132)
Special
Special day
Brith Day

(19)

Christmas

(47)

Easter

(6)

Fathers Day

(4)

Halloween

(22)

Marriage

(2)

New Year

(10)

Valentine

(5)

All Options
Hide Options
Discount
Discount: 90%

(1)

Discount: 80%

(8)

Discount: 75%

(3)

Discount: 70%

(4)

Discount: 60%

(2)

Discount: 51%

(15)

Discount: 50%

(472)

Discount: 49%

(6)

Discount: 40%

(204)

Discount: 30%

(77)

Discount: 25%

(202)

Discount: 20%

(206)

Discount: 15%

(137)

Discount: 10%

(18)

All Options
Hide Options
Reviews
5 stars

(2517)

4 stars

(85)

3 stars

(8)

2 stars

(1)

1 stars

(1)

All Options
Hide Options
Stock
Not available

(544)

In Stock

(4449)

Coming soon

(7)

All Options
Hide Options
Year
2023

(4)

2022

(734)

2021

(1253)

2020

(630)

2019

(343)

2018

(197)

2017

(134)

2016

(101)

2015

(85)

2014

(41)

2013

(58)

2012

(57)

2011

(44)

2010

(137)

2009

(87)

2008

(63)

2007

(23)

2006

(38)

2005

(18)

2004

(56)

2003

(18)

2002

(25)

2001

(15)

2000

(26)

1999

(30)

1998

(19)

1997

(18)

1996

(23)

1995

(23)

1994

(9)

1993

(19)

1992

(14)

1991

(12)

1990

(20)

1989

(5)

1988

(8)

1987

(33)

1986

(5)

1985

(26)

1984

(32)

1983

(10)

1982

(5)

1981

(3)

1980

(55)

1979

(21)

1978

(55)

1977

(63)

1976

(31)

1973

(17)

1972

(40)

1971

(4)

1970

(13)

1967

(2)

1966

(4)

1964

(11)

1963

(22)

1962

(62)

1961

(40)

1959

(19)

1958

(5)

1957

(3)

1956

(2)

1954

(24)

All Options
Hide Options
LEGO VIDIYO

Met de LEGO VIDIYO kun je namelijk muziekvideo's in augmented reality opnemen, waar je maar wilt. Het enige dat je nodig hebt, is een LEGO VIDIYO-set, een telefoon en je eigen inspiratie. Met dank aan de beatbits kun je zelf bepalen wat er allemaal mogelijk is.
#1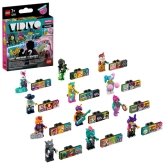 € 2,50
Adviesprijs: € 4,99
#2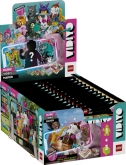 € 60,00
Adviesprijs: € 119,99
Results 1 - 2 of 2

Mega assortment


Wrapped with care


Quick shipment


Free products


Super Deals


Safe & Reliable


Click & Collect
Delivered to Ireland within a week. Easy to order and they kept me updated regularly.
Super Ware die 2 Tage nach der Bestellung bei uns eingetroffen ist. Dankeschön
Excellent. Only took 3 days to arrive with standard shipping to UK. Highly recommend and would absolutely use again!
I bought the Lego Iron Man and Batman the goods were delivered okay and on time. I chose the express delivery through DHL, I ordered them on 18/01 and got it delivered in Ireland on 20/01
Really easy to place an order. Delivery from Holland to my doorstep in Denmark = one day - that's just amazing, thumbs up for that :-)