Product Filter
Category
Sets

(1111)

LEGO Parts

(1291)

LEGO Clothing

(1311)

LEGO Books

(266)

LEGO Bags

(82)

Extras

(631)
LEGO Theme
ART

(8)

Adidas

(1)

Architecture

(16)

Boost

(3)

Brick Sketches

(4)

Brickheadz

(31)

City

(284)

Classic

(248)

Creator

(92)

DC Batman

(238)

DC Super Heroes

(19)

DOTS

(44)

DUPLO

(83)

Dimensions

(3)

Disney

(49)

Fantastic Beasts

(2)

Friends

(136)

Harry Potter

(68)

Hidden Side

(8)

Ideas

(22)

Jurassic World

(94)

LEGOLAND

(8)

Lord of the Rings

(1)

MARVEL

(54)

Mindstorms

(18)

Minecraft

(26)

Minifigures

(45)

Minions

(6)

Monkey Kid

(20)

Nexo Knights

(2)

Ninjago

(411)

Overwatch

(2)

Power Functions

(15)

Powered UP

(15)

SPIKE™ Prime

(8)

Serious Play

(6)

Simpsons

(2)

Speed Champions

(37)

Star Wars

(133)

Stranger Things

(1)

Super Mario

(41)

Technic

(59)

The Batman Movie

(8)

The LEGO Movie 2

(16)

Toy Story 4

(1)

UniKitty

(3)

Vidiyo

(4)

WeDo

(4)

xtra

(9)

Meer
Minder
Price
Under €5

(655)

Under €10

(1487)

Under €20

(3244)

Under €30

(3940)

Under €40

(4143)

Under €50

(4254)

Under €100

(4507)

Under €200

(4622)

Under €1000

(4688)

Meer
Minder
Brand
LEGO

(3202)

LEGO Education

(45)

LEGOwear

(1304)

BRICKshop

(12)

Duracell

(3)

FaBiox

(1)

GalaxyArms

(1)

Hubelino

(12)

SBRICK

(1)

Varta

(11)

LEGO IKEA

(4)

Other manufacturers

(85)

Meer
Minder
Age
from 1 years

(4)

from 1½ years

(32)

from 2 years

(91)

from 3 years

(254)

from 4 years

(1722)

from 5 years

(452)

from 6 years

(825)

from 7 years

(362)

from 8 years

(336)

from 9 years

(195)

from 10 years

(214)

from 11 years

(12)

from 12 years

(31)

from 13 years

(5)

from 14 years

(9)

from 15 years

(5)

from 16 years

(42)

from 18 years

(70)

Meer
Minder
Gender
Boy

(1870)

Girl

(421)

Boy/Girl

(1162)
Speciaal
Special day
Black Friday

(7)

Brith Day

(21)

Christmas

(46)

Easter

(7)

Fathers Day

(5)

Halloween

(26)

Marriage

(2)

Mothers Day

(8)

New Year

(6)

Sinterklaas

(3)

Thanksgiving

(1)

Valentine

(4)

Alle opties
Verberg opties
Discount
Discount: 100%

(1)

Discount: 90%

(1)

Discount: 80%

(9)

Discount: 60%

(1)

Discount: 50%

(71)

Discount: 40%

(2)

Discount: 30%

(62)

Discount: 25%

(81)

Discount: 20%

(280)

Discount: 15%

(195)

Discount: 10%

(31)

Alle opties
Verberg opties
Reviews
5 stars

(2401)

4 stars

(110)

3 stars

(9)

2 stars

(2)

1 stars

(3)

Alle opties
Verberg opties
Stock
Not available

(888)

In Stock

(3795)

Coming soon

(11)

Alle opties
Verberg opties
Year
2022

(209)

2021

(1408)

2020

(807)

2019

(390)

2018

(213)

2017

(154)

2016

(102)

2015

(97)

2014

(35)

2013

(47)

2012

(58)

2011

(50)

2010

(134)

2009

(72)

2008

(55)

2007

(16)

2006

(29)

2005

(13)

2004

(44)

2003

(13)

2002

(17)

2001

(10)

2000

(24)

1999

(31)

1998

(15)

1997

(17)

1996

(21)

1995

(13)

1994

(4)

1993

(11)

1992

(10)

1991

(13)

1990

(21)

1989

(3)

1988

(10)

1987

(23)

1986

(2)

1985

(29)

1984

(8)

1983

(9)

1982

(7)

1981

(2)

1980

(51)

1979

(23)

1978

(34)

1977

(44)

1976

(22)

1973

(15)

1972

(29)

1971

(5)

1970

(13)

1969

(44)

1967

(3)

1966

(1)

1964

(9)

1963

(3)

1962

(72)

1961

(9)

1959

(38)

1958

(4)

1957

(3)

1956

(2)

1954

(20)

Alle opties
Verberg opties
LEGO Alarm clocks

Essential in every kid's bedroom: LEGO clocks and alarm clocks! Every LEGO fan can have it's favourite character in the shape of an alarm clock!
#1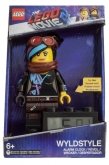 Mega assortment


Wrapped with care


Quick shipment


Free products


Super Deals


Safe & Reliable


Click & Collect
Easy site to navigate, easy order. Will be back again. Fast service and delivery
Excellent. Only took 3 days to arrive with standard shipping to UK. Highly recommend and would absolutely use again!
Superb service, great price, kept informed of progress throughout. Highly recommended
Very fast next day delivery. Kept updated on parcels progress. Very impressed - this is how online shopping should be. well done!
Ordering process was very easy and delivery was swift. Item arrived well packaged. Communication was excellent. First time ordering from Brickshop and will definitely be back.